About DFG Stables
We are located in Aiken, South Carolina; a quintessential equestrian community, steeped in tradition and a diverse horse community like no other. DFG Stables is situated on 157 acres of sandy soil, surrounded by rolling grassland and longleaf pine forests.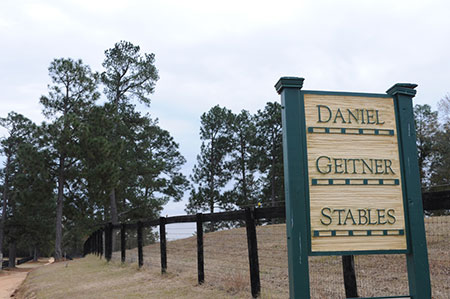 ---
Our amenities include a 2 acre irrigated grass derby field, complete with a bank and permanent, natural jumps. In addition, our 250' x 150' irrigated arena with GGT footing provides an ideal training surface for our horses. This top-class footing is also in our 4-horse, irrigated Eurociser.
---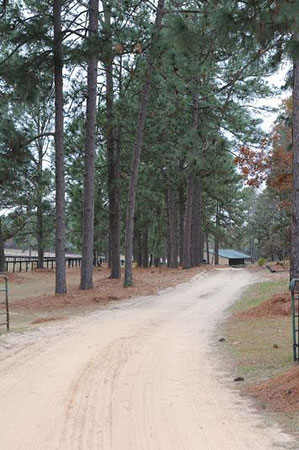 Our 4 barns accommodate 55 horses and include rubber mats, automatic, all-natural fly spray systems and a private boarder tack room. To compliment our boarding amenities, we have thirty individual turn-out paddocks with "no climb" style fencing and access to miles of wooded and open trails. Trailer parking and camper hook-ups are also at hand. Off-site, a short term rental is available; a 4-bedroom, 2.5 bath town home.
---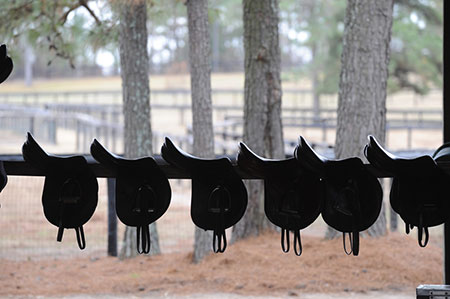 Owners, Daniel and Cathy Geitner, reside on the premises. Farrier, Jack Schwarz, provides weekly services and is a nationally recognized farrier. Southern Equine Services veterinary clinic is just 4 miles away. Services offered include mobile MRI, nuclear scintigraphy, a pharmacy and surgical ward.
---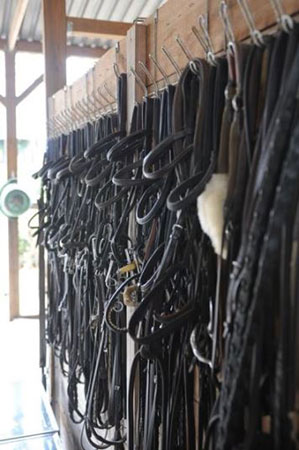 Shipping to and from local and national horse shows is available and our transportation includes a Dodge Ram 3500 with a 4-horse gooseneck, head-to-head trailer as well as a Freightliner truck and 15-horse semi-trailer, equipped with cameras. Our vehicles are operated by a professional driver, who has over 30 years experience.
In addition to our current sales horses, we have several contacts overseas and offer multiple European buying trips each year.
---
Thank you to Cathrin Cammett for the photos of our farm.
---